Find The Best Deals On Apartment And Office Space Rentals Here!
We have access to hundreds of affordable rentals including apartments, office space, and medical space. Be the first to be notified when a new rental is added to our inventory!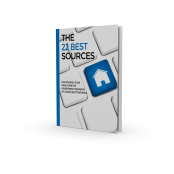 Show Me What's Available!
Complete the simple form on this page to be added to our Renters Hot List and receive details about available rentals in your area first!
Insider Access
Be notified of new rentals first
Affordable Rates
Motivated landlords, affordable rates
Rentals To Fit Every Need
Rentals range from apartments to office space
We Are A Real Estate Investing Company
Our company buys, sells, and rents homes. We will not be acting as your real estate agent or broker if we buy your house, sell you a house, or rent you a home. We are excited to potentially work with you directly OR if you are represented by an agent or broker. We are focused on improving neighborhoods and redeveloping areas that we work in. If you have additional questions on agencies please contact your local real estate commission.